New Turrets: LINEA LEONARDO
Baruffaldi is glad to presents its new turret series,  LINEA LEONARDO.
CHARATERISTICS
The Leonardo Line has been created in order to meet all Machine Builders requests.
To achive this purpose the unit has been designed to be:
-Compact (reduced dimensions)
-with Symetric Design
-Stiffer (bigger Hirth Coupling)
-Plug-in connection
10.000 rpm – Live Tools High Speed (S1)
75 Nm – High Torque for Milling, Drilling and Tapping
100% – Milling and Drilling mode with Live Tools (S1)
120 bar – High Coolant Pressure for hard materials
24 POSITIONS – for Static and Driven Tools
NEW DRIVE – Power supply 400/230V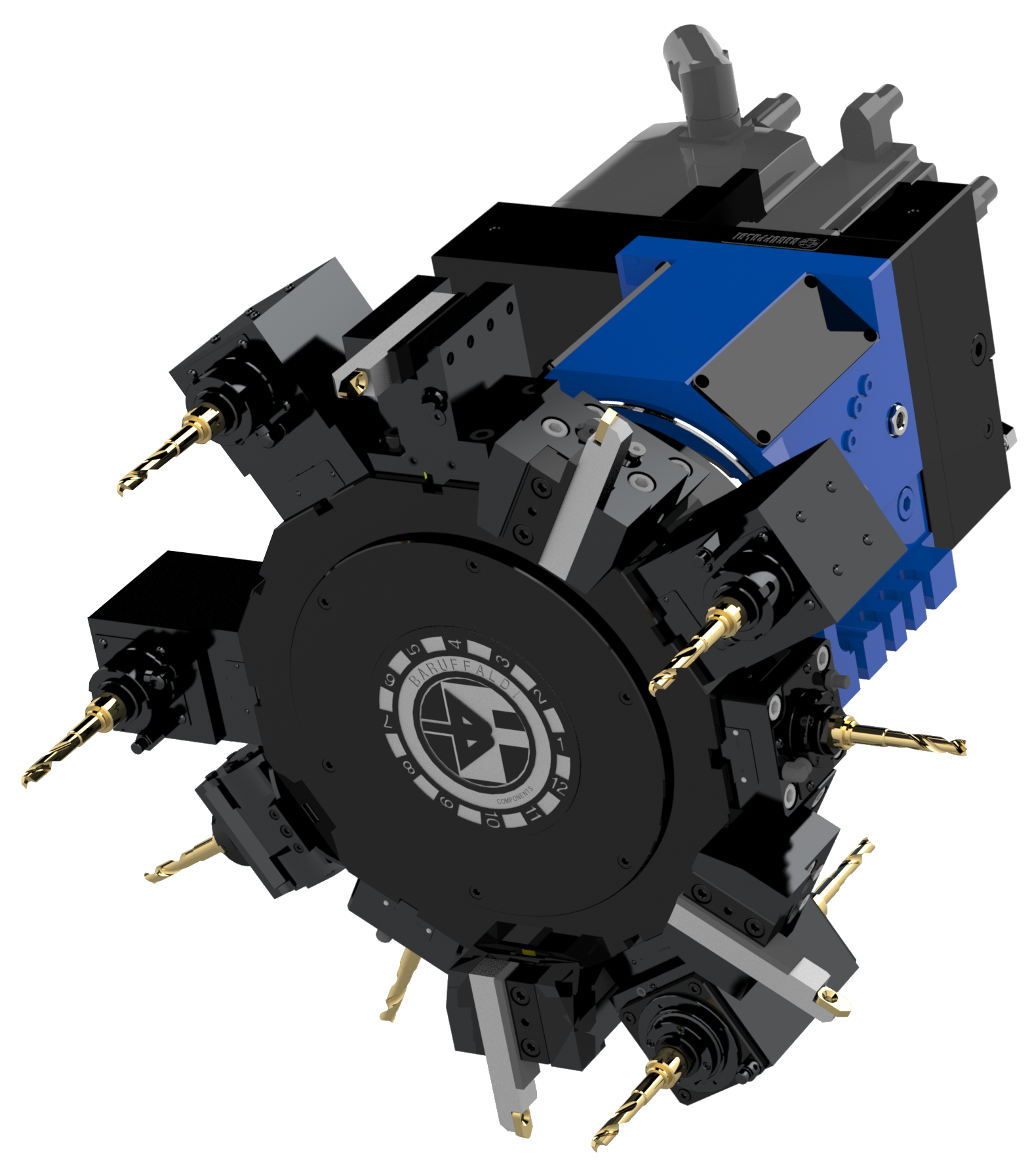 MODULAR SOLUTION
The Leonardo Line is based on a standard turret that offers several combinations of parts in order to reach the final requested design.
This concept helps having standard parts that are common for all configurations, ensuring the Machine Builders benefits in terms of: delivery, price, quality and reliability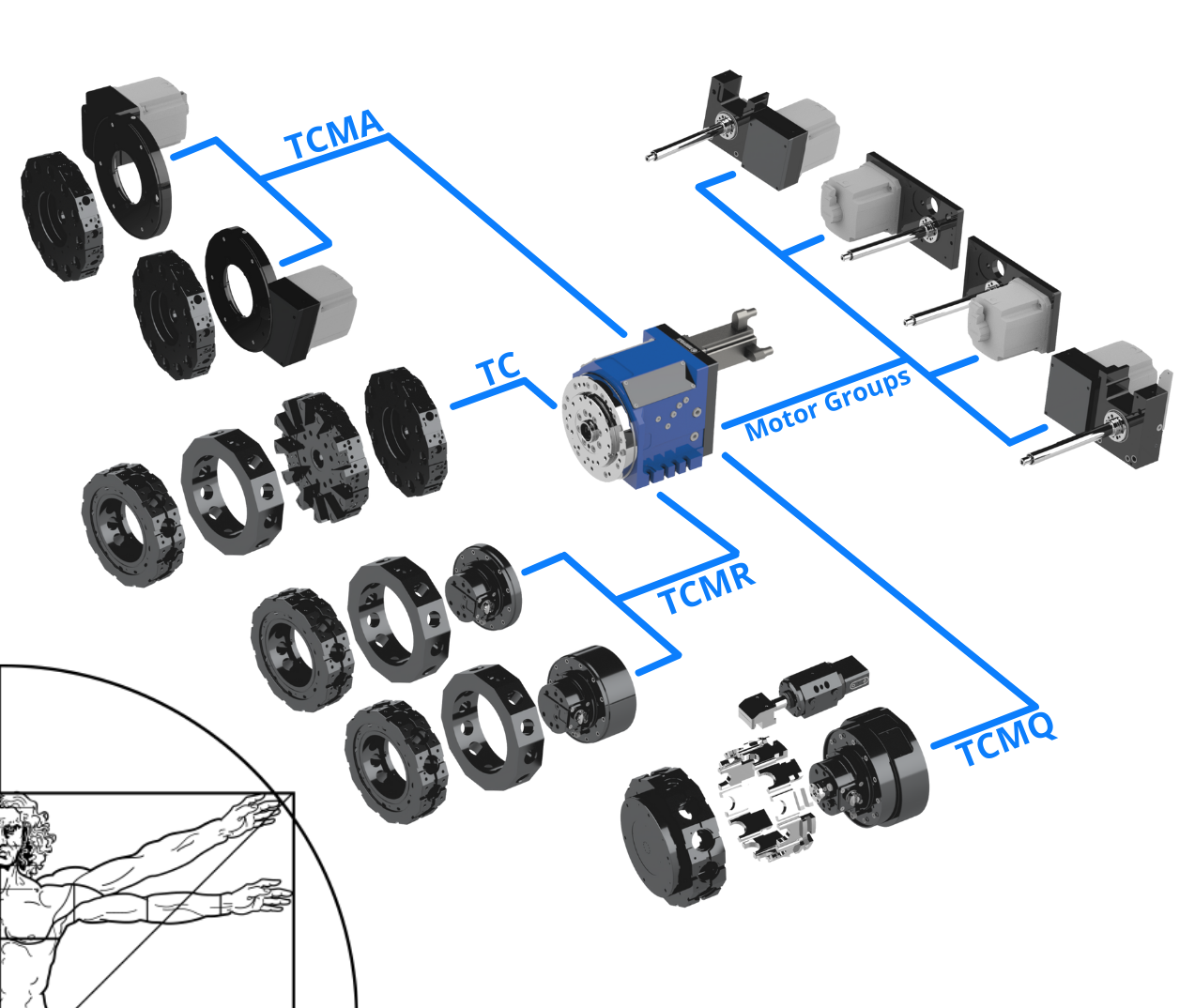 MODELS
Here below all the models of the Leonardo Line: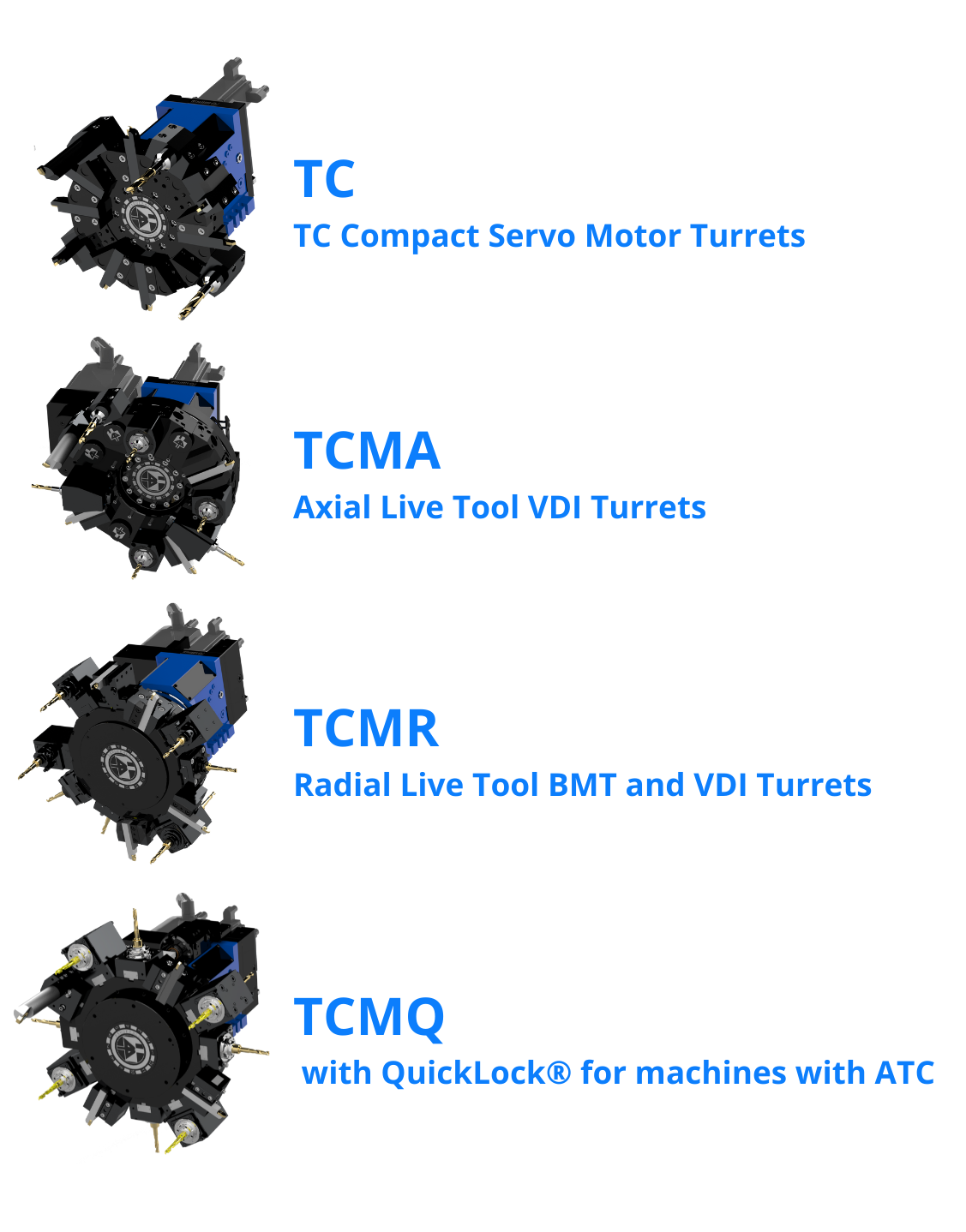 Contact our sales office for more info: sales.mtc@baruffaldi.it