BAX T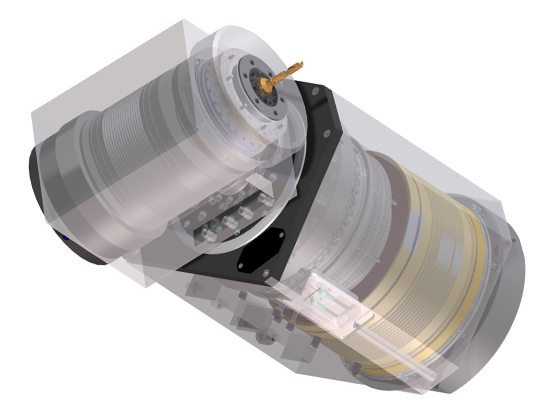 Baruffaldi has developed B-axis type BAX-T, thus completing its range of accessories for lathes and machining centers.
By means of BAX-C unit, machining operations such as turning, milling, drilling, tapping – coaxial, offset and at any angle – plus three-dimensional profiling can be carried out.
BAX unit is available in different size with  electrospindles torque capability from 50Nm to 300Nm.
Different toolholder systems can be sipllied, such as HSK, CAPTO and others on request. Rugged steel structure, big diameter Hirth teeth rings and backlash-free swivelling transmission assure strong machining with high and constant precision over time.